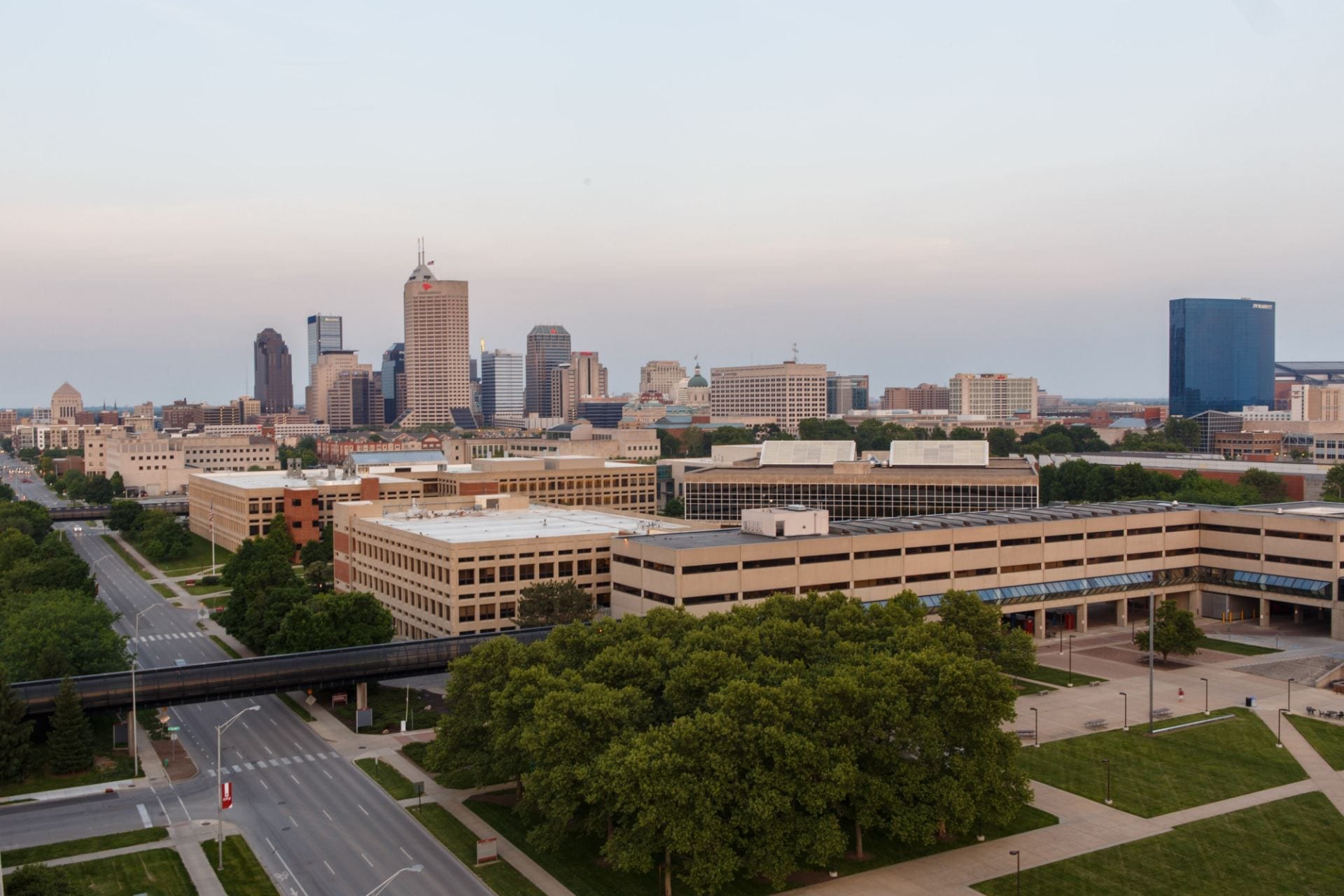 MPA program at O'Neill IUPUI ranks 39th overall, Nonprofit Management concentration ranks 3rd
BLOOMINGTON, Ind. – For the third time in a row, the Paul H. O'Neill School of Public and Environmental Affairs at Indiana University Bloomington is ranked No. 1 for its Master of Public Affairs program in the U.S. News and World Report Best Graduate School rankings released today. This year, the O'Neill School shares the top ranking with the Maxwell School of Citizenship and Public Affairs at Syracuse University.
"With our school's recent renaming in honor of Paul H. O'Neill's legacy of leadership, this No. 1 ranking is a terrific way to start our new era," said John D. Graham, dean of the school. "The O'Neill School remains as committed as ever to excellence and influence in public and environmental affairs education."
The school announced a naming gift in honor of IU alumnus and former treasury secretary Paul O'Neill on March 4.
The O'Neill School at IUPUI also had a strong showing this year and saw a significant jump in its ranking, moving up to 39 from 52 in 2018. It was the largest rankings increase among all schools in the top 40.
The O'Neill School also has three first-ranked specialties – Environmental Policy and Management, Nonprofit Management, and Public Finance and Budgeting. Its specialty program in Public Management and Leadership is ranked second, an improvement from its former spot at third. Public Policy Analysis, the school's most popular specialty, moved up one spot to No. 4. Its specialties in Health Policy and Management, International Global Policy and Administration, and Local Government Management are all ranked within the top 15.
"Rankings may change from year to year, but strong programs are not built overnight," said Executive Associate Dean Michael McGuire. "I'm proud that these results reflect the excellent work of our faculty over many years of publishing groundbreaking research, leading in their respective fields, and graduating influential alumni."
The O'Neill School MPA program is home to more than 100 faculty and nearly 500 students in Bloomington and Indianapolis. While the majority of the O'Neill School's MPA students take classes on campus in Bloomington, its online program, O'Neill Connect, serves students around the world.
O'Neill at IUPUI also has three specialties in the top 20 – Nonprofit Management (3rd), Local Government Management (16th) and Urban Planning and Policy (tied for 17th).
"To have two nonprofit management programs ranked in the top three in the country is a testament to the quality of O'Neill School faculty," said Thomas D. Stucky, executive associate dean of O'Neill at IUPUI. "The solid reputation of the specialty programs on both campuses continues to help us attract top students in diverse fields."
U.S. News and World Report compiles its rankings by surveying deans, directors, and department chairs from 290 master's programs in public affairs and administration. Respondents are asked to rank the academic quality of each program on a scale of 1 (marginal) to 5 (outstanding). Surveys are conducted annually and rankings are updated each March.
The O'Neill School at IUB first tied with the Maxwell School for the top spot in 2016.