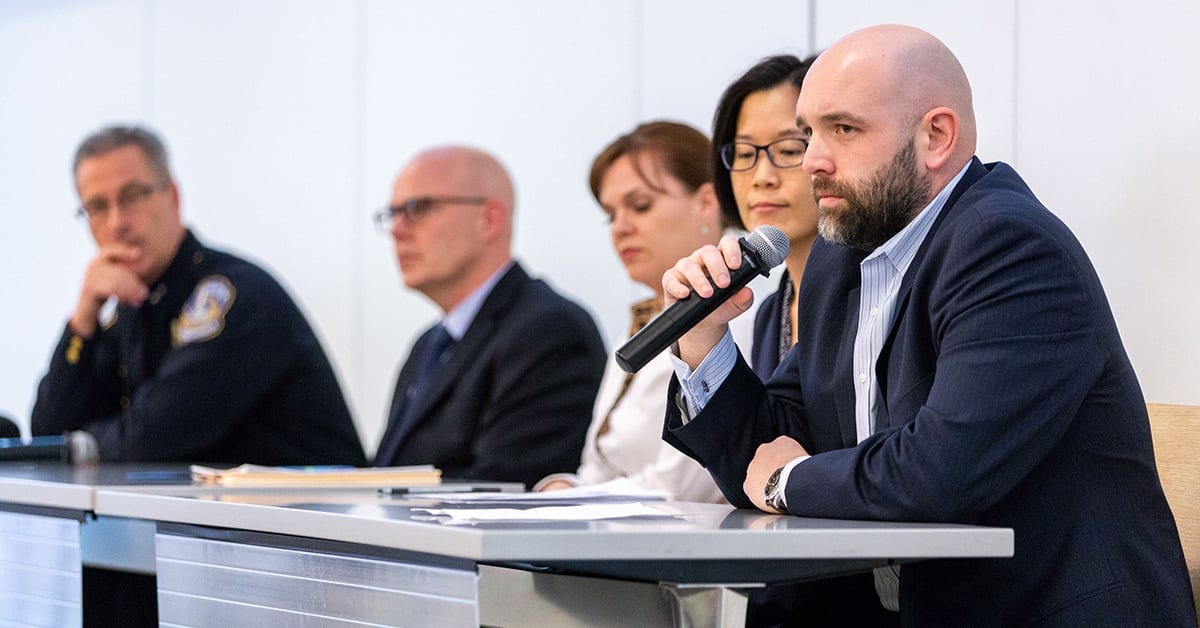 SPEA at IUPUI will host an upcoming public safety forum on reducing violence in Indianapolis, featuring an expert panel discussion on challenges facing the community and potential solutions. The event will include an audience question-and-answer session.
The public forum is Thursday, June 28, from 6 to 8 p.m. in the Faegre Baker Daniels Conference Room on the first floor of Sidney & Lois Eskenazi Hospital, 720 Eskenazi Avenue, Indianapolis, IN 46202.
Indianapolis' newly named director of community violence reduction Shonna Majors, IMPD police chief Bryan Roach, Robert Woodson from the Woodson Center in Washington, D.C., and SPEA associate professor and criminal justice director Jeremy Carter will discuss the challenges Indianapolis faces in addressing violence, as well as effective national practices and potential city partnerships to reduce violence.
On June 6, the city launched its Community-Based Violence Prevention Partnership—a $300,000 investment in neighborhoods that will support evidence-based violence reduction programming and wraparound services.
SPEA's public safety forum is open to the community. Attendees may register and submit questions on our website.